Cross-verify before you believe it! This statement holds true in all spheres of life, and if we talk about the professional world, the same applies there. Today, almost every industry faces newer myths around its processes which disrupts the faith of a common man towards an industry. 
These myths become even bigger and problematic when money is involved, making the banking sector one of the top myth favourites. So, let us throw light on some of the common myths prevailing around working in the banking sector and its processes. 
9 Banking Myths & Facts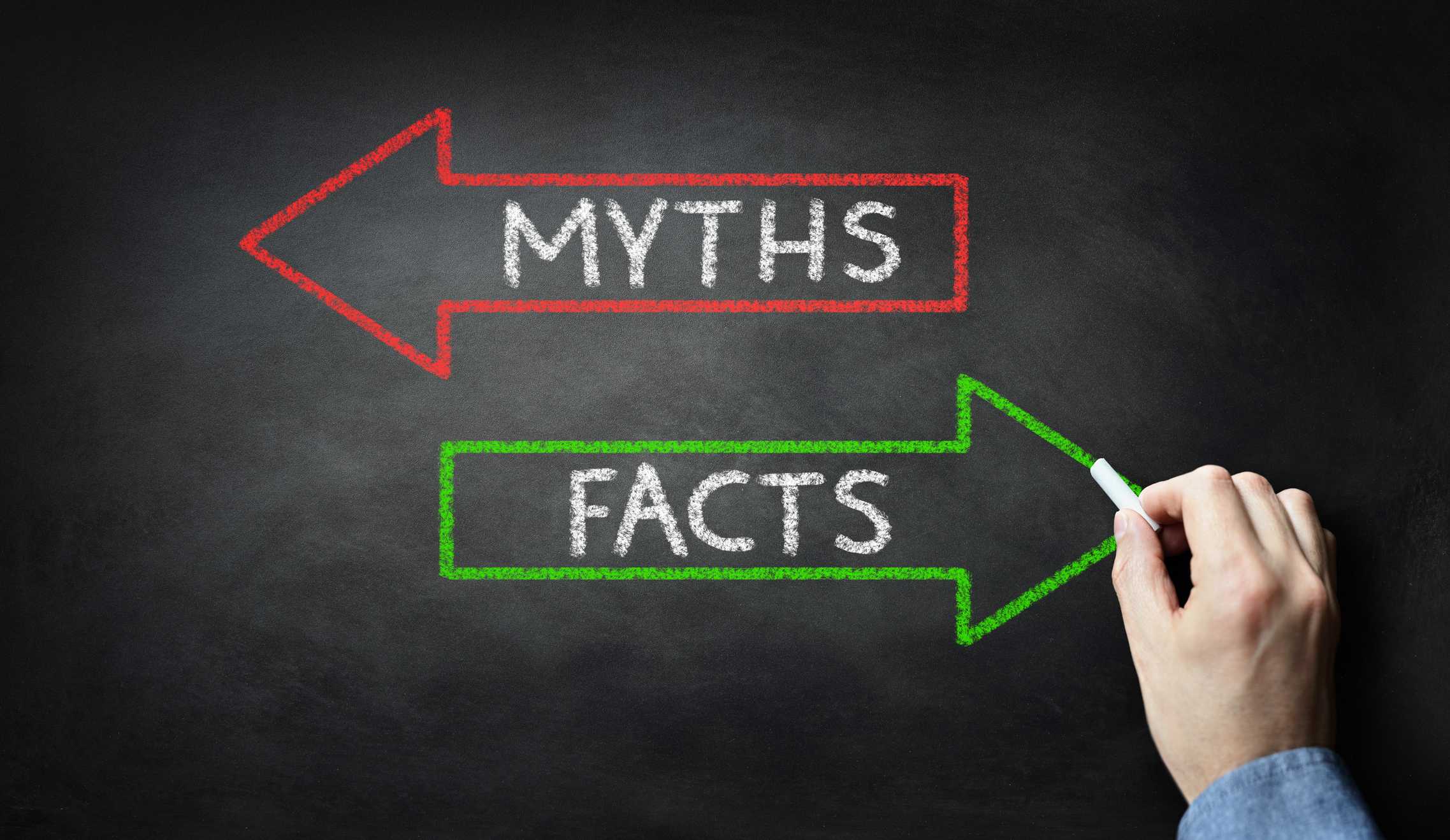 Myth 1: Online/Mobile Banking Exposes Sensitive Information 
Fact: This myth is not true since almost every bank today assures the best transaction security to its customers. However, it is extremely vital that customers educate themselves regarding the same. They should not leave any loopholes for the online exploiters i.e. they should follow bank guidelines strictly and not open any suspicious link that enables financial data access to exploiters.
Myth 2: Finance Degree is a Must for Working in Banks 
Fact: Just because the banking sector is all about financial numbers, it does not mean that one must possess a degree in finance if one aspires to be a banker. There are lots of bank course certifications that can make you eligible for working in the banking sector with respect to specific positions. For instance, India's first e-learning bank portal Aspiring Bankers offers various banking course certifications that have got numerous individuals placed in leading Indian banks.
Myth 3: Top Banks offer More Security than Smaller Banks 
Fact: Just because your bank is a leading bank, it doesn't mean you will be offered more transactional or financial security. The reason is every bank, irrespective of its size, has to take essential security measures which are needed for securing the financial details and transactions of its customers. Yes, leading banks do offer you more services but that has everything to do with enhancing your convenience/experience and not your financial security.
Myth 4: Working in Banks require On-the-Job Experience
Fact: Starting your career as a complete fresher is a common thing, and this holds true in the banking sector as well. If someone is looking for a career change, he/she must not skip the banking sector because of zero banking experience. Yes, there are skills and knowledge that make you perfect for a specific job but one can also learn while on the go after getting selected for a particular profile through banking certifications.
Myth 5: There's No Career Progression in Banks
Fact: If you are willing to work hard and remain sincere in your work commitments, the banking sector has a lot to offer you on the plate. Apart from positional growth, one can also expect great financial progression. If you are working in a public sector bank, you're entitled to promotions after you have successfully completed the required number of years for the same.
Myth6: Banks offer No Work-Life Balance
Fact: This myth is prevalent due to the fact that bank employees have to work extra at times to complete deadlines. However, this is a common working scenario in almost every industry. This does not make this myth true at all! Banks offer their employees regular leaves and family holiday packages whose expenses are completely borne by the banks, boosting the work-life balance of the employees eventually.
Myth 7: The Banking Sector is Male-Dominated
Fact: This myth is as false as it can get since every bank has a lot of women employees who have been working for years. If you take the example of Arundhati Bhattacharya, the ex-chairman of India's leading public bank, State Bank of India, it clearly proves how much importance is given to women in the banking industry. If we talk about 2021, there would hardly be any department where women's employment is not considered. One can even see females working in petrol stations and toll tax counters on the highways in India. Do we need to say anymore?
Myth 8: Digital Banking is Only for Young Account Holders
Fact: This is absolutely not true as digital banking is not restricted to young adults alone. This service is for every bank account holder, irrespective of his/her age. Such myths prevail citing the less ability of elders in using digital banking as compared to youngsters. However, using digital banking is extremely easy and such elders need not have too much technical expertise for the same.
Myth 9: Online Bank Courses is of No Use
Fact: This is not the truth as a lot of people have benefitted from online bank coaching and even got placed in top banks. In fact, online bank courses provide you with a lot of conveniences, especially where you can learn from anywhere anytime. If we talk about working individuals who want to make a shift in the banking sector, online coaching is probably the only thing that can make this dream of theirs come true. 
How to Keep Yourself Away from Such Banking Myths?
Myths can really take away a lot of your energy, focus, and time. Even worse, they can even make you act in a way that leads to your financial loss. Therefore, it is imperative to stay away from such myths through the following ways:
Do not trust every financial information/news that comes across your way, especially the ones that are forwarded on social media channels.

Keep yourself updated regarding the policies of your bank by visiting its website regularly and checking for any latest updates.

Listen to financial news daily so that you come to know of any major/minor changes that are happening or are about to happen in the banking sector in the coming future. 

Cross-verify the facts before you start to believe and act with respect to any news related to the banking sector and financial services by taking online search help or talking directly to bank representatives. 
Conclusion
These myths clearly tell us about the misinformation that is prevalent in society regarding the banking sector and its services. With the passing of time, new myths emerge in the market that can mislead people into making unwanted costly financial errors. 
So, it is essential to stop trusting any random financial news that emerges out of nowhere, especially the one that is not being discussed in society. Rather, one should take the above-listed preventive measures to keep the entire false financial information at bay, enhancing the account's financial security eventually.